You are here
3 steps to get your ideal job via WeChat ahead of your peers
Improving the job seeker experience is our priority. We are proud to announce that we have recently launched our "MichaelPageJobs" WeChat official account, providing job seekers with an additional channel to receive our job information and apply for roles in a fast and efficient manner.

So, what are the features?
Receive personalized WeChat notifications, where we only send you jobs matching your ideal search criteria per your selections
"Save jobs" on WeChat so you can come back and apply at a later date
"Apply for jobs" on mobile using "apply with LinkedIn" or "attach CV" which you may have uploaded earlier
"View application history" to tell which jobs you've applied for
What's more, your account information will synchronize with WeChat and the www.michaelpage.com.cn website. A single account, with centralized information across multiple devices.
3 simple steps:
1. Follow WeChat ID: MichaelPageJobs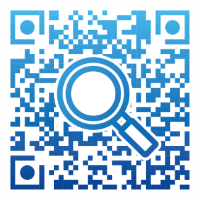 2. Click the menu button "job alert" >"Create" to fill in account binding form as one-off registration. Click "Agree & Authorise" button to continue.
3. Tell us your ideal job criteria to "create job alert"

It takes just one minute to go through the above steps, and your dream jobs come straight to you.

Tips:
Save your CV in your MyPage Profile in advance so you can apply for roles easily on the move

Like this article? Here's more on how to get one step closer to landing your dream job.