You are here
Talent Trends 2021
Register on the form below to receive the Michael Page Talent Trends Report via email
---
Chinese Mainland Salary Guide 2021
The Michael Page Salary Benchmark has traditionally been our annual salary guide that allows business leaders, hiring managers and jobseekers to make informed employment decisions in Chinese Mainland. However, in view of the COVID-19 and the ensuing economic disruption around the world, we recognise that our annual salary guide needs to do a whole lot more.
Enter Talent Trends 2021, a new report that features new insights and market sentiment for areas that have experienced major upheavals in the past year. Expect topics that cover prominent recruitment and talent-related concerns, including digital readiness, organisational design, flexible work, leadership, performance management, and diversity and inclusion. The results draw from a survey of 12 Asia Pacific markets, with responses from over 5,500 businesses and 21,000 employees, of which over 3,500 replies are from directors or CXOs.
With advice and recommendations from PageGroup's consultants and leadership, the report is the definitive guide to hiring trends across the Asia Pacific region and Chinese Mainland in 2021.
We're conducting Asia-Pacific's largest and most comprehensive studies and inviting high demand talent like you and employers from all sectors and industries to contribute. Click here to participate today.
Chinese Mainland's Key Statistics
| | |
| --- | --- |
| 54% | of companies in Chinese Mainland are looking to increase their headcounts in 2021 |
| 88% | of those employed anticipate themselves looking for new job opportunities |
| | |
| --- | --- |
| 1 in 10 | expects zero increase from their current salary on a new job offer |
Report Highlights
1. Future workplace trends

From our findings, learn about the top priorities for business leaders in 2021, key investment areas in technology and digital tools, employees' preferences on workplace flexibility, and how performance assessment has changed.

 

2. People-first strategies

From leadership communication to mental health and well-being matters, the report highlights the best people strategies to engage your most valuable asset – talent.

 

3. Salaries and bonuses

Find out how your company's offer for new hires compare against competitors and expectations from high potential talent.

 

4. Attracting and retaining high potential talent

Remuneration may be crucial, but it is not everything in talent attraction. Learn non-monetary aspects of attraction and retention strategy that high potential talent value most.

 
Average salary increases in Chinese Mainland for potential new hires in 2021
| | |
| --- | --- |
| Functions | (%) |
| Banking & Financial Services | 10 |
| E-commerce / Internet | 12 |
| Fast Moving Consumer Goods (FMCG) | 10 |
| Healthcare & Life Sciences | 11 |
| Industrial & Manufacturing | 9 |
| Natural Resources & Energy | 8 |
| Professional Services | 8 |
| Property & Construction | 9 |
| Retail | 10 |
| Technology | 13 |
| Transport & Distribution | 5 |
2021 Salary Guide: Embracing uncertainties and identifying opportunities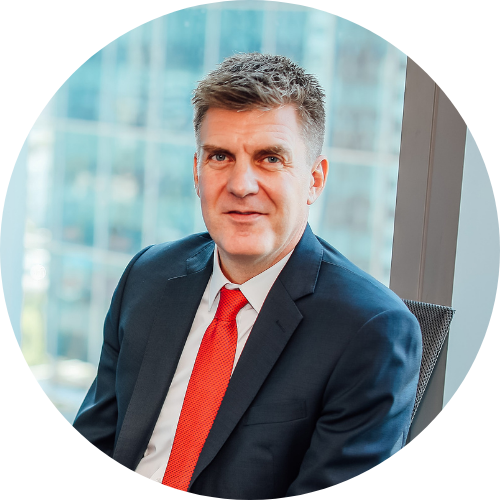 Andy Bentote
Regional Managing Director, Greater China
The Covid-19 pandemic cast a large shadow over global economies throughout 2020. While some countries continue to struggle with the negative impact of the pandemic, China is already back on track, with activities returning to, and even exceeding, pre-pandemic levels. China's GDP growth in Q3 2020 was 4.9% higher compared to Q3 in 2019, a number that's unlikely to be matched by other G20 countries. What's more, as a key member of the newly signed Regional Comprehensive Economic Partnership (RCEP) trade deal, the world's largest trading bloc, China looks set to gain the upper hand in Asia Pacific on the trading front too.
With that said, China cannot afford to overlook the impact of Covid-19 on markets around the world. The fallout will last through the new year, and the focus now is on how much the domestic market recovers from a tough international environment.
As we continue to navigate the realities and challenges of post-pandemic business recovery, it's important to identify opportunities in the ongoing talent race and revive revenue generation.
Our Talent Trends 2021 report features several insights for the upcoming year. A significant number of companies are looking to increase their investment into technology and digital transformation. While some indicated their intentions to restructure in 2021, they are doing so to future-proof the organisation, as well as to further invest in employee training in order to gain a competitive advantage.
There is an ongoing demand for talent across technology and healthcare & life sciences. These sectors fared well in 2020 and will continue to do so in 2021. Employers will also continue to compete for high potential talent in these industries, so finding ways to further distinguish themselves from others can be expected. Further positive indicators have also been noted among renewable energy, semiconductor and e-commerce sectors, as well as private equity and venture capital firms.
Another trend that we observed was cross-border remote working among Chinese companies. We had high demand from our clients to hire top overseas talent on a remote basis due to border restrictions, particularly within the technology and healthcare & life sciences sectors. High potential talent, too, remains in high demand, and companies with long-term talent strategies and compelling employee value propositions will have a real advantage in the talent war.
Overall, there are still a lot of uncertainties for the Chinese market in 2021. However, we believe that optimism will remain strong. The dynamism within the market allows us to focus our priorities, keep an eye on the future and diversify our business to provide a one-stop shop for our customers.
We wish everyone a successful year ahead.