You are here
Lessons learned from an amazing 10-years in China
A decade ago, I arrived in Shanghai, wide-eyed and ready for a new adventure. Yes, I was experienced in recruitment, but certainly not experienced in China or its complexities. It is fair to say that I have learned far more in that time – it wouldn't be a stretch to say that it's been a lifetime of learning packed into one decade.
The slightly odd feeling of appearing on a billboard within many train stations across China recently, made me think of all the changes that have occurred since 2009. For one thing, my family has grown from a one year old baby to a savvy pre-teen daughter and she has been joined by a charming 7 year old son. He was born in Shanghai and when asked where he is from, he enthusiastically answers 'China!'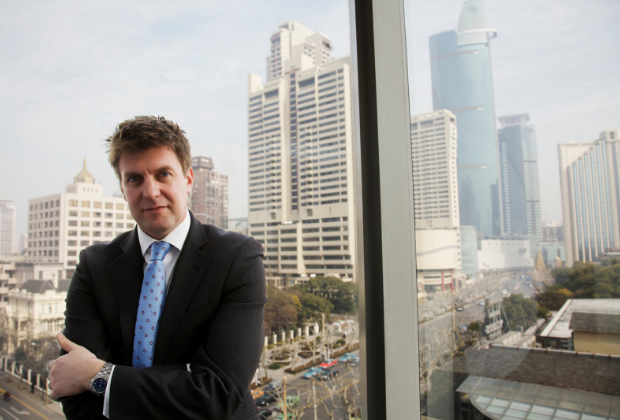 10 years ago, Andy at Michael Page Shanghai office.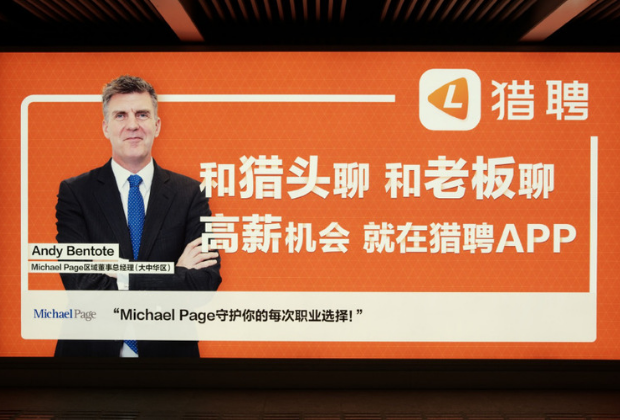 Andy's outdoor ad at shanghai Metro stations.
In business terms too, PageGroup Greater China has grown considerably – from 80 employees to over 650 people a decade later – becoming a force that I'm proud to say has contributed markedly to the quality and scale of China's recruitment market. In the process, we have changed the lives of many clients, candidates and employees.
The experience has changed my life as well. From a personal perspective, it has been a huge learning journey for me as a leader. To summarise, what have been the key lessons, in terms of strategic, leadership and self-development?
1. Cracking the ever-changing code
China is a fascinating and consuming country, which has been undergoing growth unprecedented for any market – yet its sheer scale always makes things even more dynamic. Amidst such a situation, companies invariably look for 'the key' to unlocking success in this market. Yet find the code, and the lock changes shortly afterwards: and you're soon seeking a whole new code. Among this dynamic, two trends we've seen over the last decade have been significant for our sector. The first has been the astonishing rise of China's homegrown domestic companies. And second, a distinct shift from a manufacturing-driven economy to one that's both technology- and consumer-led. These changes (among many others) demonstrate the constant shift in focus and strategy that all leaders here need to maintain. At any time, those who think they've mastered China, aren't paying enough attention.
2. Motivation and Coaching have evolved
As the Chinese workforce has developed and gained experience and confidence, the need has grown for its leaders to be more flexible and skilled in their approach. Ten years ago, I felt that an element of very direct guidance worked: particularly in industries that were relatively new to China. Back then, I worked on the basis that "you can't ask someone to think outside the box unless they know the box in the first place". While today, this may be still partly true for new graduates with little work experience, China's new generations have quickly bought with them different demands. And rightfully, they want more control over what they're doing.
Benjamin Franklin once said: "Tell me and I forget, teach me and I may remember, involve me and I learn." It's a quote that while old, feels ever-more meaningful in China today. As a leader, you have to be involved, and to motivate and coach positively – hopefully with every interaction you're a part of.
3. Never too high. Never too low
In a market such as China, one thing that you can guarantee is that that there will be huge highs. And at times, devastating lows. Of course, you should enjoy the highs – they are the reward for the hard work and sacrifices that you and your team have made. But enjoy them too much, or allow yourself to be complacent, and inevitably mistakes will creep in: and you'll risk missing an important change in the market. Believe me, I have learned this myself.
As to the lows, these too can at times feel numerous. Business decisions won't go your way: people that you've invested in will decide to move elsewhere. Through it all, it's important to remember: this is just business. While it can be motivating, exciting and extremely rewarding, there are always many things significantly more important. Keeping a focus on these things helps you maintain your perspective: and for me, this always starts with family, health and friendships.
After 10 years in, you do ask yourself, what might the next decade hold for recruitment in China? I for one, am convinced that recruitment and hiring will continue to gain importance for Chinese society and the economy. This quote from Premier Li Keqiang at the recent National People's Congress, demonstrates this notion for me: "Employment is the cornerstone of well-being, and the well-spring of wealth… Maintaining stable growth, first and foremost, is to ensure employment.
There will definitely be more growth and more change: particularly from a Technology perspective. And with it, more flexibility in the workforce. What I really want to see, is a continued improvement in both the quality and the range of service provided by PageGroup, and I hope, by all recruitment companies. We have a valuable role to play, and we all need to realise and live up to that role.
From a personal perspective, I am extremely grateful to have played a small part in the development of the recruitment industry inside this fascinating country – which boasts so many some amazing people. I look forward with excitement and anticipation to the next decade. Bring it on!